Freestore Foodbank
Freestore Foodbank's mission is to improve lives by eliminating hunger in partnership with the greater Cincinnati tristate community. A signature program is its free workforce development training, Cincinnati COOKS!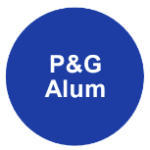 35 years P&G senior management experience in Product Supply and Research & Development
Mike Kremzar, a retired P&G Vice President, has been involved with the Freestore Foodbank for over 35 years, first as a volunteer and later as a trustee with several terms as board chair. Mike helped launch the highly successful Cincinnati COOKS! program back in 2000 and remains on the advisory committee today.
"The training and experience provided by my years at P&G have been the basis of all that I have done with the Freestore Foodbank and other organizations. What the Company teaches is the need to understand the purpose of the organization or brand and act on the best ways to make that purpose a reality." Mike Kremzar
P&G alums involved with Cincinnati COOKS! include Mike Collette, Kathy Kaufman, and Keith Zook. Cincinnati-area P&G alums involved or have been involved as board or committee members include: Dick Antoine, Sue Baggott, Gibby Carey, Anne Lilly Cone, Steve Jemison, Henry Karamanoukian, and Debbie Kokoruda. David Taylor, current P&G CEO, joined the Freestore Foodbank Board in 2012.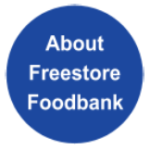 The Cincinnati COOKS! program at the Freestore Foodbank works to solve three problems facing the Cincinnati tristate area: under- and unemployed individuals needing job training, a worker shortage in the restaurant industry, and childhood hunger. The overall mission of the Freestore Foodbank (est. 1971) is to improve lives by eliminating hunger in partnership with the community, providing nutritious food, connections to supportive services, and pathways from crisis to stability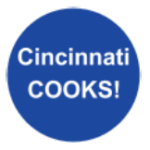 A signature program of the Freestore Foodbank is its free workforce development training, Cincinnati COOKS!
The Cincinnati COOKS! program supports adults who struggle to maintain consistent employment and are seeking a new career path in the culinary field. A high number of participants have criminal backgrounds, long-term unemployment and other barriers to a stable career. They are low-income, mostly female/African American. As a part of their training, participants prepare hot meals for children attending after-school Kids Cafe programs at various sites around Cincinnati where childhood hunger is a major concern.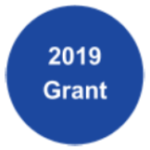 The 2020 P&G Alumni Foundation grant of $20,000 will support important wrap-around services (uniforms, health & hygiene items for job interviews, and transportation assistance during training and the initial phase of their post-graduation jobs) for approximately 63 individuals during Jan-June 2020. The overall program produces approximately 125 graduates per year who are job ready and impacts an estimated 990 additional family and community members (including children in after-school programs who are the beneficiaries of food prepared by the students.) This year's grant will be the second one awarded by the Foundation – the Cincinnati COOKS! program also received a $10,000 grant in 2010.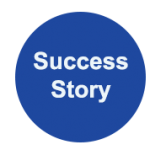 "My Life is Forever Changed"
Didi was only 16 when she fled her abusive mom and went to live with a cousin. While she was able to graduate high school, she trusted the wrong people and was subjected to horrible experiences no one should ever endure. Until she managed to escape.
Life continued to be hard for Didi including having difficulty holding jobs. While employed as a restaurant server, Didi heard about the Cincinnati COOKS! Program and decided to give it a try.
The culinary job training gave her professional and life skills to ensure success in the food service industry and in her personal life. Didi feels supported and encouraged by her teachers and classmates on the path to her new life and career. Her goal is to become a pastry chef.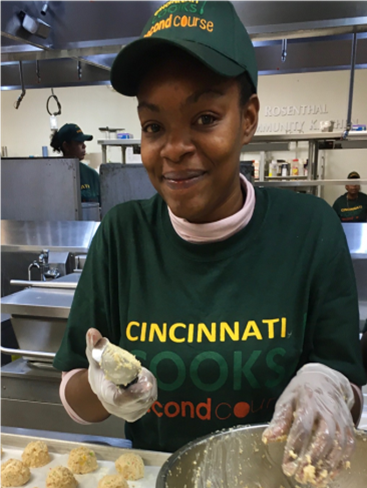 Now Didi can say: "My life is forever changed. I've never been more excited about my future."