Aruna Project
Brings and sustains freedom through employment & holistic care to sexually exploited women in Mumbai, India.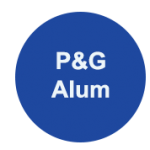 Tom Rockwood (pictured), Vivienne Bechtold, Kathleen Grover, Dan Price & Steve Simpson
85+ years combined P&G experience across distribution & logistics, manufacturing, brand management & product supply, Cincinnati & North America.
This multi-functional team of P&G Alums provides outstanding leadership and service to Aruna.  Their involvement in the creation and implementation of a Production Management, Inventory & Order Fulfillment process allowed Aruna's international apparel business – Somerset Exports – to produce and ship over 15,000 quality items in 2016.  They also provide strategy and marketing support and are champions of the Cincinnati Aruna Run, a signature fundraising event.  Tom also serves as Aruna's Chief Operations Officer.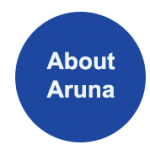 The brothels of Mumbai, India – the largest "red light district" in South Asia – exploit an estimated 15,000 young girls and women currently enslaved in a two-square mile area.  According to the U.S. State Department, "India is a source, destination and transit country for forced labor and sex trafficking.  Experts estimate millions of women and children are victims of sex trafficking in India."  To counteract these horrendous crimes, the Aruna Project is an international apparel and accessories brand that through its primary business – Somerset Exports operated in Mumbai – employs and empowers formerly sexually exploited women through skills training, meaningful employment and holistic care.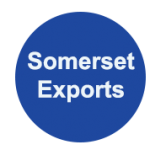 To manufacture and distribute the Aruna brand, Somerset Exports started a little over two years ago, with four artisans producing hand-crafted bags and now currently employs 26 women.  Through market expansion and increased production capacity, Aruna will train and employ 275 women by 2020 (51 women in year 1) and launch in early 2017 the Athleisure line of upscale bags and accessories (pictured below, far left).
"The work of Aruna completely changes the trajectory of the lives of the women who have been freed from the scourge of sex-trafficking, by providing sustainable employment marked by holistic care in an environment that engages the unique and innate value of each of these women."  Tom Rockwood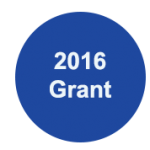 The 2016 P&G Alumni Foundation Fund grant of $15,000 to Aruna Project will be applied to the direct costs of expanding Somerset Exports and purchasing equipment, resulting in employing even more women.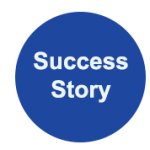 From Slavery to Independence
Priya was enslaved in the brothels of Mumbai at age 13 and suffered years of violence, abuse and sexual exploitation.  Upon a "recruiter" coming to her village and speaking of the need for a young woman to work in the city, Priya was finally seen, but for all the wrong reasons.  Through the Aruna Project, she received a life changing opportunity:  freedom through respectable work.  Today, Priya is an employee of Aruna's primary business, Somerset Exports, and has found respect, strength and a renewed inner confidence that her freedom and independence have afforded her.