Sherbro Foundation Sierra Leone
Help those living in rural Sierra Leone escape poverty through education and economic empowerment.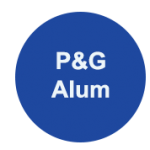 30 years P&G experience in Product Supply, North America with global responsibilities
After retiring from a 30-year career at P&G, Arlene Golembiewski founded Sherbro Foundation. Partnering with the Center for Community Empowerment and Transformation (CCET), Sherbro helps Bumpeh Chiefdom's poorest people move beyond subsistence farming to self-sufficiency. In an all-volunteer capacity, Arlene serves as Executive Director and President and is being given the 2017 Humanitarian Award by the P&G Global Alumni Network for her work with Sherbro Foundation.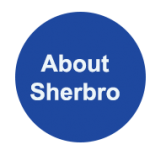 In rural Sierra Leone, Sherbro Foundation helps women, men and families escape extreme poverty through education and economic empowerment. One of the world's poorest countries and a victim of the post-Ebola economic crisis, many businesses failed and some investors left Sierra Leone. In partnership with the CCET, a volunteer community-based nonprofit of Rotifunk teachers, Sherbro Foundation identifies community priorities and develops and leads programming to address these priorities. Among these priorities was a need for the Community Computer Center – which opened in October 2016 and is addressing education and economic development.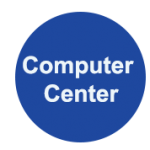 The Computer Center is bringing the first and only IT technology access and training program to Rotifunk, a rural town of 8,000 and seat of Bumpeh Chiefdom, population 40,000. Computer literacy will enable Center students – 75 HS students & 40 adults – to compete for wage-paying jobs and help adults develop small businesses (e.g., manage shop inventories, construction company layouts & invoices or start a local "i-Tunes" business transferring music to cell phones). It will also offer income-generating printing services making the Center self-sufficient. An additional six jobs will be created to run the new Computer Center business.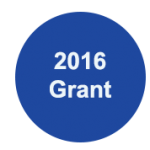 The P&G Alumni Foundation Fund grant of $12,235 will be used to purchase site and classroom equipment for the Center and to fund six months of operating costs, while the printing service develops its customer base.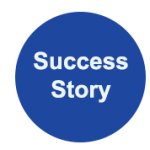 From Accounting Teacher to IT Manager
Timbo started out as an accounting teacher with Sherbro and after having earned his IT certificate, was recently promoted to IT manager. A talented young man of few words, Timbo has experienced first hand the impact Sherbro and technology can have on one's life. In addition to having doubled his salary, Timbo loves that he is learning something new every day. A natural in his new role, he serves as the main computer trainer, holding adult and high school classes, and runs the printing service including maintaining the laptops, assisting printing customers with custom layouts and typing documents, and marketing their new offering. Timbo feels true ownership of the Computer Center and like with any start-up, understands the need to promote and educate potential customers on the value of their new services.