Prana International
Be a conduit for economic development and social change in developing nations by creating and supporting programs that directly affect the disenfranchised in Kolkata, India.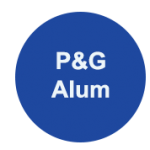 One year of P&G experience in Brand Management, United States
P&G Alum Rajat Kapur was born in India, raised in the U.S. and joined P&G Marketing in 2005. Rajat has served on the Governing Board for Prana since 2013 and as Acting Treasurer since 2014. Among his many contributions, Rajat has personally donated to Prana, fundraised for Prana expanding its donor base, and created, expanded and maintains Prana's social media presence, raising awareness of global poverty and development issues in the developing world.
"As an American citizen who immigrated from India with my family at the age of five and now a parent of three young sons, I've developed a growing appreciation for my heritage and a desire to 'give back'." Rajat Kapur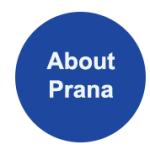 Prana is the Sanskrit word for "life" or "life force" giving additional meaning to its mission. Prana International is a conduit for economic development and social change in developing nations by creating and supporting programs that directly support the disenfranchised, primarily low-income and formerly sexually exploited women. Prana currently serves Kolkata, India and is expanding its micro-lending program to Leh, Ladakh, India, whose residents experience the seasonal nature of tourism and harsh winters, making it difficult for them to sustain household incomes year-round.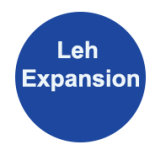 Working with Leh's local development council, Prana has identified several employment and income generating opportunities including: stable procurement of essential commodities, expanded market for farmers' produce during winter months, promoting sales of local handicraft, and the possibility of producing warm winter clothes. The Kolkata program has been successful, providing 400+ loans since inception to 150 unique individuals with a 97% repayment rate.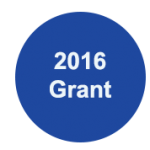 The 2016 grant award of $11,000 will support project expansion in Leh. Funds will be used to provide vocational training, create jobs for 36 women who will learn sewing skills and produce in-demand, salable items and provide necessary capital to start their own sewing businesses (loan size of $375 USD).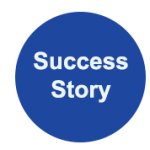 Economically Empowered Women Pay It Forward
Economically empowered women raise healthier, better educated families (International Center for Research on Women) and this truth is reflected at Prana. Analyzing the stories of several women loan beneficiaries from Prana's successful Kolkata project yielded similar results. When asked how they used the additional household income, the economically empowered women cited the following reasons most often: buying food and clothes for their family, buying additional inventory to expand their businesses, saving for emergencies, and using for school and the education of their family.
"Increased income (from the microcredit program) has led to the affordability of formal school education for the children of our entrepreneurs and given the women borrowers a better status within their families." Subhasis Chatterjee, Project Manager, Microcredit