Hispanics Avanzando Hispanics
Be a catalyst in meeting key needs of the Hispanic community in Greater Cincinnati with a focus on economic development and empowerment.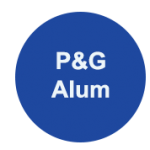 25+ years P&G experience in Manufacturing & Personnel / HR in Mexico, Latin America & Cincinnati
Alfonso Cornejo with fellow P&G Alum, Neil Comber (30 years with P&G in Marketing & Corporate Relations), founded HAH. Alfonso has served as HAH's President, the P&G Loaned Executive Director, and Past Board President. Alfonso and Neil are active fundraisers and led the development of HAH's strategic plan. They have also engaged many P&G Alums and/or their spouses who have contributed their time, talent, and treasure including: Juan Manuel Arredondo (Board Member), Cristina Chuecos (Board Member), Daniel Conde, Ruben Contreras, Jose Luis Esparza, Jose Guerra, Bruce Healey, Francisco Okhuysen, and Maria Luisa Rubio (Board Member). Five of the nine current HAH Board members are P&G Alums!
"The impact of the time contributed by P&G Alumni cannot be overstated. HAH would not be an organization or have reached the level of success that it has without the contributions of our Alums." Alfonso Cornejo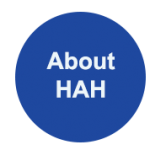 Hispanics Avanzando Hispanics (Hispanics Helping Hispanics) seeks not only to meet the needs of the Greater Cincinnati Hispanic community but also create awareness of and appreciation for the contributions Hispanics make in their broader communities. HAH's efforts center on three areas: assimilation, appreciation and alleviation. HAH provides vital programming addressing community needs including education, health and economic development. Given their proven track record of sustaining meaningful programs, HAH has developed a program to accelerate micro-enterprise and small business development through the granting of character loans within the Hispanic community.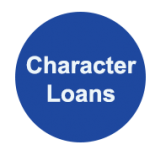 Immigrants and refugees are a growing part of the Cincinnati community (4% of Ohio's population) and are a significant part of the economic viability of the region, particularly in establishing small businesses that employ 12 or fewer people. However, many immigrants and refugees – who lack credit and have no experience with banks and other financial institutions – are not able to secure small business loans. Small business development is recognized as a critical factor in helping families move out of poverty while contributing to the greater community's economic development.
"Ohio businesses owned by Latinos and Asians had sales and receipts of $9 billion and employed 63,000 people". American Immigration Council's New Americans in Ohio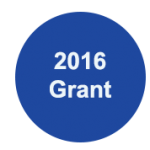 Funding from a 2016 grant of $10,000 will help provide financial literacy to 50-75 Hispanic individuals and microenterprise loans to 50-75 aspiring entrepreneurs. Beyond the direct impact, families and the local community will be positively impacted from increased economic activity and viability. HAH is targeting a repayment rate of 98% for future recycling of loans to other aspiring entrepreneurs.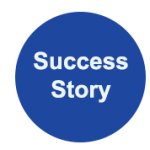 Access to Funds will Provide Opportunity
Mario has the skills, the desire and the expertise, but lacks the economic resources to start his own business. Having worked for a flooring company installing wood and laminated floors for the past five years, Mario is only able to earn a low hourly rate and has found it increasingly difficult to provide for himself and his family. Mario sees the new HAH Character Grants program as a tremendous opportunity:
"I wish I had the opportunity available so I could obtain a 'Character Grant'. This is a tremendous opportunity for many individuals in a similar situation. I could benefit from a grant like this one (i.e., loan of $1,000 to purchase floor removal & surface prep machinery) that would allow me to start my own flooring business and my family to have a better life. This is a great concept that will help lots of micro-entrepreneurs."