Beyond Relief International Ministries, Inc.
Provide young Haitian adults with marketable, sustainable trade skills that break the generational cycle of poverty and provide hope.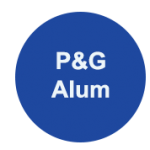 35 years P&G experience in Product Supply, North America (Cape Girardeau, Cincinnati)
David Kuntz, along with his wife Rita, founded Beyond Relief International Ministries in 2010. In 2012, David led the effort to establish a computer training facility at the trade school, which was realized with the help of a grant from the P&G Alumni Foundation. David travels to Haiti twice each year resulting in many improvements including the recent additions of new tiling and sewing classes.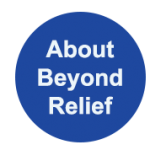 80% of people live below the poverty line in one of the poorest cities – St. Louis du Nord – in one of the poorest countries in the world – Haiti. Beyond Relief was born out of a desire to provide young Haitian adults with marketable, sustainable trade skills that break the generational cycle of poverty and provide hope where unemployment is over 40%. Graduating over 200 students, Beyond Relief's trade school provides computer training as well as vocational classes in plumbing, electrical and tiling. Through systems and processes that have been established, the daily operation of the school is totally managed by a Haitian director and an all Haitian staff – atypical of organizations in Haiti.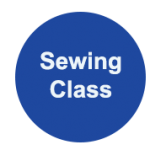 Building on its success, Beyond Relief is adding a new sewing training program to its list of offerings. The trade school currently serves over 150 students annually and women currently make up 25% of the student body. Learning marketable skills gives participants – including the young women who desperately want to provide for their children – opportunities to achieve financial independence. With a track record of ensuring that over 80% of trade school students complete the program and find paying work, Beyond Relief is poised to successfully train and employ 30+ students each year in the sewing program alone.
"I can make money to take care of myself and my family. Now I want to help the school with what I've learned." Tousaing Ednel, graduate of electrical & plumbing programs; employer of other Beyond Relief graduates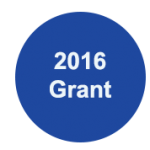 The P&G Alumni Foundation Fund grant of $15,000 will be used to get the sewing training program from the drawing board to reality. This program is a sustainable program as students will make school uniforms and graduation clothes available for purchase at a price that both saves students money and provides operational funds for the trade school.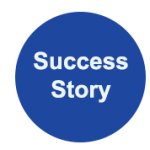 Lighting the Way
Dorcely dreamed of becoming an electrician. With a wife and two young children, however, this was not an expense that he could afford. The family took on debt for his wife to start a small business to improve the family's finances. Unfortunately, the business failed, leaving the family with a large debt and no income. Faced with the potential of debtors' prison, Dorcely learned about Beyond Relief's trade school, with its low cost to students. He enrolled and successfully completed the electrical training program. Upon graduation as an electrician, Dorcely found work quickly, paid off his family's debt, and supports his wife and children.