BeadforLife
Creates sustainable opportunities for Ugandan women to lift their families out of poverty by connecting people worldwide in a circle of exchange that enriches everyone.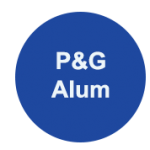 8 years P&G experience in Sales / CBD, North America (New England, Metro NY, Cincinnati); 1st female District Manager at P&G
Luci's work as a strategic consultant took her to Africa where she became involved with BeadforLife (BFL). Because of her involvement, BeadforLife will launch the Professional Business Women's Program in early 2017, connecting professional American women to Ugandan women who have started businesses – offering virtual coaching, business sponsorship and an annual conference. Over the next three years, BFL estimates reaching 750 professional women supporting nearly 350 Ugandan entrepreneurs all to support the success of their businesses.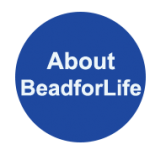 Established in Uganda in 2004, BeadforLife created a global market for jewelry made from recycled paper. Given early success, BFL saw the increased need for better business training and started its Street Business School – giving its members key skills to better manage their businesses and increase their sales. Through jewelry making and its Street Business School, BFL has positively impacted the lives of more than 46,000 Ugandans and created economic well-being and financial independence for over 15,250 people in 2,100 households through training and employment.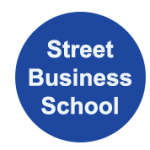 In 2010, BFL created the Street Business School (SBS) – to provide practical business skills education and one-on-one mentoring to help women start and grow small business to lift their families out of poverty. With a success model in hand, SBS is now being scaled to go beyond Africa.
"Empowering women through entrepreneurship creates change for entire families and communities. SBS partners with local women to develop their entrepreneurial skills, build their confidence and increase their financial literacy creating an innovative, achievable and scalable pathway out of poverty." Cynthia Ryan, Former U.S. Special Representative to the 71st United Nations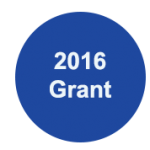 The P&G Alumni Foundation Fund grant of $10,000 will be used to drive BFL's innovative social franchise structure to train two other NGOs to adapt and implement SBS in their local communities. These organizations will attend SBS training in Uganda followed by 12 months of coaching support. The plan envisions training a total of 160 women in the first 12 months, and 200 in each year afterwards with 80-90% of these women securing gainful employment.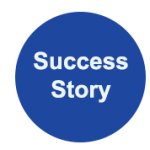 "The Wakeup Call"
Ramula, a single mother without an education or a developed skill, found it increasingly difficult to support her children and keep them in school. Through SBS, Ramula received what she calls "the wakeup call". With the support of SBS, Ramula launched a small cottage business, making instant porridge. Truly skilled at what she does, her business is taking off and she is creating a label and marketing her product to super markets. Ramula plans to buy land, build a house and invest further in a poultry farm.