Board Of Trustees
Our all Alumni, volunteer Board provides strategic direction and oversight to the Foundation's philanthropic efforts.  Representing a wide range of tenure, functionality, and geography while at P&G, our Board members have significant philanthropic and nonprofit experience and are passionate about our mission.
Officers & Executive Director
Foundation Board Committees
The Foundation is supported by the following committee structure to advance our philanthropic efforts and our mission. Committees are designed to be high performing, hands on work teams comprised of P&G Alums passionate about our mission and interested in contributing their time and talent to deliver against our objectives.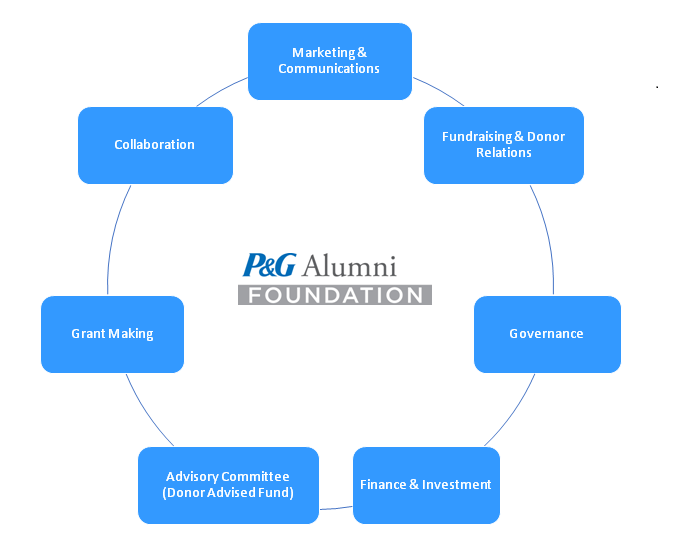 Self-Starter * Results Driven * Takes Initiative * Technology Friendly
Want to get involved? The Foundation is always looking for interested and passionate Alums to advance our mission. If you want to make an impact and help create opportunities for those in need, please complete the following interest form at Survey Monkey.